Sure, we'd never (EVER!) catch you at one of Vegas's best strip clubs, or posted up at one of Sin City's topless pools, but an old-school show where not only do the girls sing and dance, but also strip down until they're… well, a lot like they are at the aforementioned pools, that's totally cool, right? Riiiiight! Lucky for you (and everyone else), we've rounded up Vegas's eight best topless shows:
Jubilee at Bally's is probably the closest you'll get to a classic, topless Vegas revue: the showgirls, whose curves tend to be on the natural side, somehow mange to show plenty of skin despite often wearing elaborate headwear (yes, there are top hats!), and the production values are the best you'll find at an adult show anywhere.
The girls of FANTASY happen to share their theater at The Luxor with Carrot Top… but they make it up to you by baring (mostly) all, while a powerhouse singer at the center of it all does original songs AND something almost as sad as going to see Carrot Top: keeps her clothes on.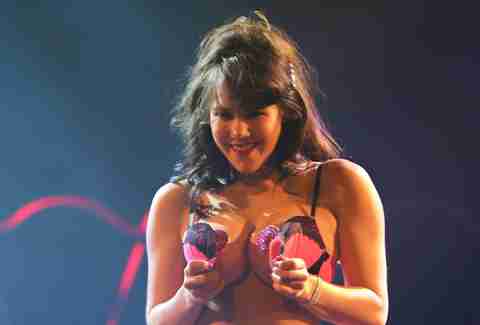 Playboy's 2011 Playmate of the Year Claire Sinclair is the star at PIN UP inside The Stratosphere (the tallest structure… um, erected west of the Mississippi), where this big band-inspired show full of World War II-era standards was recently revamped to show a little more Claire — and a little more skin.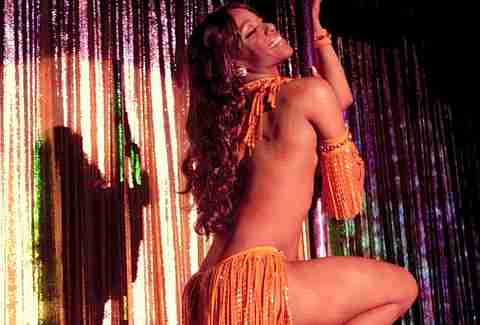 Crazy Girls is one of the longest running topless shows on the Strip, and is famous for inspiring an iconic bronze statue outside its theater at The Riviera, which features a parade of backsides. It's supposed to be good luck to touch them… no, no, no! The statue, not the actual dancers.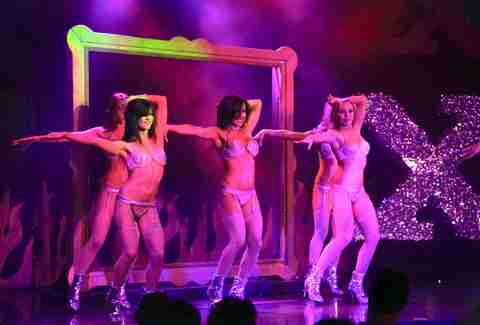 The nightly X Burlesque at the The Flamingo has been a fixture for more than 12 years, thanks to one titillating dance routine after another, the best of which involves a bathtub. Just saying. Also, just saying: the stripper pole in the center of the intimate theater might make you happy you bought VIP seats, but don't whip out the dollar bills. It's bad form.
What Zombie Burlesque at Planet Hollywood lacks in nudity it more than makes up for with… well, zombies (sexy ones!) and the occasional green boob, the former of which you usually have to shell out to see the latter anyway, so you should probably just buy a ticket.
The crew behind X Burlesque is also bringing you the heavy metal-inspired X Rocks at The Rio with music from Metallica, Muse, and Alice in Chains; performers in leather with big hair and burning guitars; and (thankfully!) actual girls instead of just dudes trying to look like 'em.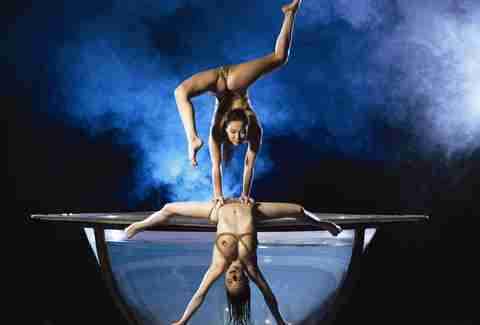 Zumanity features all the things you've come to expect from a Cirque du Soleil show on the Strip — acrobats, contortionists, and strange costumes — but this erotic cabaret at the New York-New York Casino also tries to be extra sexy. They try so hard, in fact, that they often completely forget the top part of their costumes… something that never happens at any other Cirque show in Vegas.
SOURCE: https://www.thrillist.com/entertainment/las-vegas/best-topless-burlesque-shows-in-vegas